Ya Rayah Lyrics English Translation: This Arabic language song is sung by Rachid Taha. The track generated 10M+ views on YouTube. Rachid Taha and Abderrahmane Amrani wrote Ya Rayah Lyrics.
The song was released under Universal Music Division Barclay banner.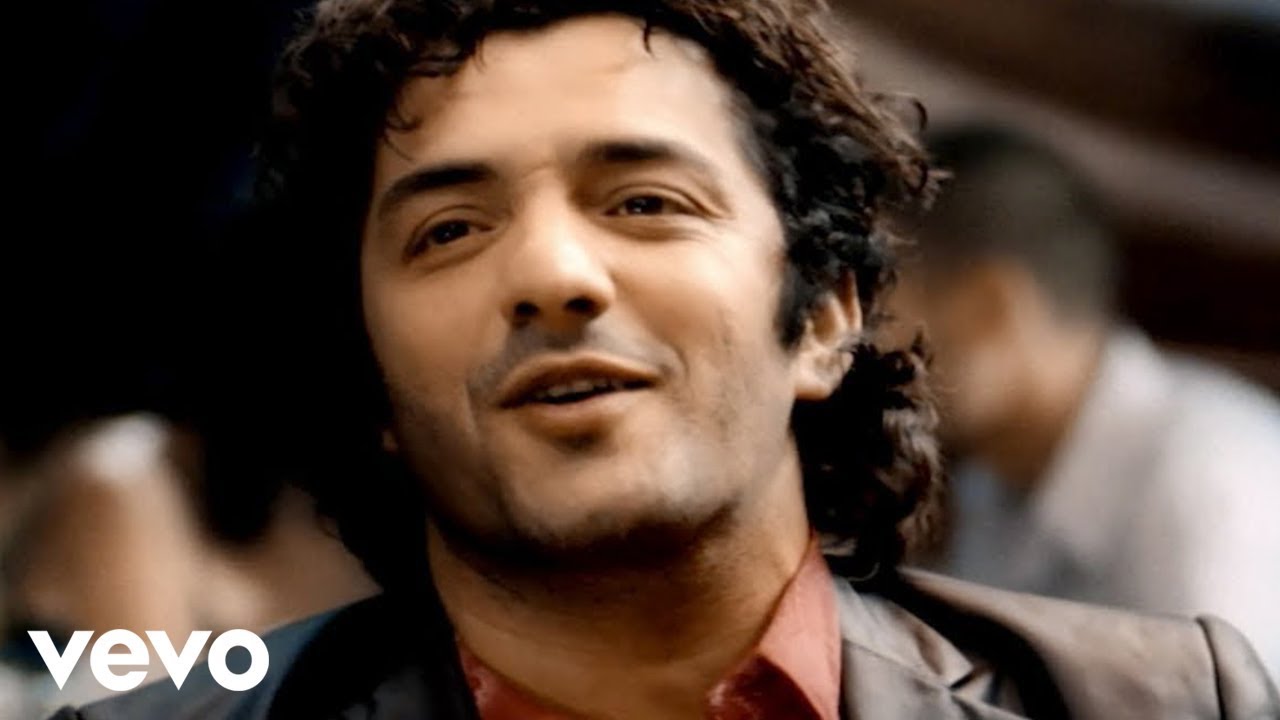 Ya Rayah Info
| | |
| --- | --- |
| Singer | Rachid Taha |
| Movie | – |
| Composer | – |
| Lyricist | Rachid Taha, Abderrahmane Amrani |
| Music Director | – |
| Featuring Artist | – |
| Music Label | Universal Music Division Barclay |
Ya Rayah Lyrics
Ya rayah win msafar trouh taaya wa twali
Chhal nadmou laabad el ghaflin qablak ou qabli (bis)
Chhal cheft al bouldan laamrine wa lber al khali
Chhal dhiyaat wqat chhal tzid mazal ou t'khali
Ya lghayeb fi bled ennas chhal taaya ma tadjri
Tzid waad el qoudra wala zmane wenta ma tedri
Aalach qalbek hzine waalach hakdha ki zawali
Matdoum achadda wila tzid taalem ou tabni
maydoumou layyam walay doum seghrek ou seghri
Ya hlilou meskine li ghab saadou ki zahri
Ya msafer naatik oussaayti addiha el bakri
Chouf ma yeslah bik qbal ma tbia ou ma techri
Ya nnayem djani khabrek ma sralek ma srali
Hakdha rad el qalb bel djbine sabhane el aali
Ya Rayah Lyrics in Arabic
يا الرايح
يا الرَايح وين مسافر تروح تعيا وتولي
شحال ندموا العباد الغافلين قبلك وقبلي
يا الرَايح وين مسافر تروح تعيا وتولي
شحال ندموا العباد الغافلين قبلك وقبلي
شحال شفت البلدان العامرين والبر الخالي
شحال ضيعت اوقات وشحال تزيد ما زال تخلي
يا الغايب في بلاد الناس شحال تعيا ما تجري
بـِيك وعد القدرة ولّى زمان وانت ما تدري
يا الرَايح وين مسافر تروح تعيا وتولي
شحال ندموا العباد الغافلين قبلك وقبلي
يا الرَايح وين مسافر تروح تعيا وتولي
شحال ندموا العباد الغافلين قبلك وقبلي
يا مسافر نعطيك وصايتي ادّيها على بكري
شوف ما يصلح بيك قبل ما تبيع وما تشري
يا النايم جاني خبرك كيما صرالك يصرى لي
هكذا راد وقدر في الجبين سبحان العالي
يا الرَايح وين مسافر تروح تعيا وتولي
شحال ندموا العباد الغافلين قبلك وقبلي
يا الرَايح وين مسافر تروح تعيا وتولي
شحال ندموا العباد الغافلين قبلك وقبلي
علاش قلبك حزين وعلاش هكذا كي الزاوالي
ما تدوم الشدة والى قريب تعلم وتدري
يا الغايب في بلاد الناس شحال تعيا ما تجري
يا حليلو مسكين اللي غاب سعدو كي زَهري
يا الرَايح وين مسافر تروح تعيا وتولي
شحال ندموا العباد الغافلين قبلك وقبلي
يا الرَايح وين مسافر تروح تعيا وتولي
شحال ندموا العباد الغافلين قبلك وقبلي
يا الرَايح وين مسافر تروح تعيا وتولي
يا الرَايح وين مسافر تروح تعيا وتولي
شحال ندموا العباد الغافلين قبلك وقبلي
يا الرَايح وين مسافر تروح تعيا وتولي
شحال ندموا العباد الغافلين قبلك وقبلي
يا الرَايح وين مسافر تروح تعيا وتولي
شحال ندموا العباد الغافلين قبلك وقبلي
يا الرَايح وين مسافر تروح تعيا وتولي
شحال ندموا العباد الغافلين قبلك وقبلي
Merci, merci
شكرا
Rachid Taha Ya Rayah Lyrics English Translation Meaning
Chorus :
Oh traveler, where you going ? You'll end up back
How many people have regretted unwise before you and me (bis)
How many overpopulated countries and desert areas have you seen?
How much time have you wasted? How much are you losing more and that you let ?
Oh you the stranger, you never cease to run in other countries
Destiny and time follow their race but you do not know it
(Chorus x2)
Why is it your heart so sad? Why are you standing there like an unhappy?
The difficulties do not last and you do not learn build and nothing more
The days do not last, just like your youth and mine
Oh the unfortunate luck of which went like mine
(Chorus x2)
Oh you who travel, I give you an advice to follow now
See what suits you before you buy or sell
Oh you the sleepy, news reached me of you, it happened to you what happened to me
So the heart back to its creator the Almighty
(Chorus x2)
Keep tuning with Lyrics Raw for more lyrics.