Obsesión Lyrics English Translation: This Spanish song is from the album titled "We Broke The Rules" and it is sung by Aventura and Yudy Santos. Santos Anthony wrote Obsesión Lyrics.
The song was released under Premium Latin Music.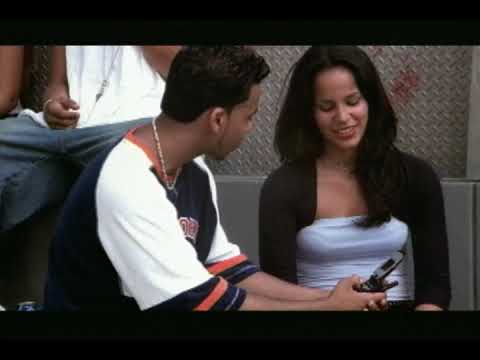 Obsesión Info
| | |
| --- | --- |
| Singer | Aventura, Yudy Santos |
| Album | We Broke The Rules |
| Composer | – |
| Lyricist | Santos Anthony |
| Music Director | – |
| Featuring Artist | – |
| Music Label | Premium Latin Music |
Obsesión Lyrics
Somethin flava
Aventura
Hello? Shh
Solo escucha
Son las cinco de la mañana y yo no he dormido nada
Pensando en tu belleza en loco voy a parar
El insomnio es mi castigo, tu amor será mi alivio
Y hasta que no seas mía no viviré en paz
Bien conocí tu novio pequeño y no buen moso
Y sé que no te quiere, por su forma de hablar
Además tu no lo amas por que el no da la talla
No sabe complacerte como lo haría yo
Pero tendré paciencia por que el no es competencia
Por eso no hay motivos para yo respetar
No, no es amor lo que tu sientes se llama obsesión
Una ilusión en tu pensamiento
Que te hace hacer cosas
Así funciona el corazón
Bien vestido y en mi Lexus pase por tu colegio
Informan que te fuiste, como un loco te fui alcanzar
Te busque y no te encontraba y eso me preocupaba
Para calmar mi ansia yo te quería llamar
Pero no tenia tu numero
Y tu amiga ya me lo negó
Ser bonito mucho me ayudo
Eso me trajo la solución
Yo sé que le gustaba y le di una mirada
Con par de palabritas tu numero me dio
Del celular llamaba y tu no contestabas
Luego te puse un beeper y no había conexión
Mi única esperanza, es que oigas mis palabras
No puedo tengo novio
No me enganches por favor
No, no es amor
Escúchame por favor
Lo que tu sientes se llama obsesión
Una ilusión
Estoy perdiendo el control
En tu pensamiento
Que te hace hacer cosas
Así funciona el corazón
Mi amor por Dios no me enganches espérate que hay mas
Hice cita pa' el siquiatra a ver si me ayudaba
Pues ya no tengo amigos por solo hablar de ti
Lo que quiero es hablarte para intentar besarte
Será posible que con obsesión uno pueda morir
Quizás pienses que soy tonto, privon y también loco
Pero es que en el amor soy muy original
Enamoro como otros, conquisto a mi modo
Amar es mi talento, te voy a enamorar
Disculpa si te ofendo, pero es que soy honesto
Con lujos de detalles escucha mi versión
Pura crema de chocolate, juntarte y devorarte
Llevarte a otro mundo en tu mente corazón
Ven vive una aventura, hagamos mil locuras
Voy hacerte caricias que no se han inventao
No es amor, no es amor
Es una obsesión
No es amor, no es amor
Es una obsesión
No es amor, no es amor
Es una obsesión
No es amor, no es amor
Es una obsesión
Obsesión Lyrics English Translation Meaning
It's five in the morning
and I haven't slept anything
thinking about your beuty, I'm going crazy
the insomnia is my punishment
your love will be my relief
and until you're not mine I won't live in peace
today I got to know your boyfriend, small and not handsome
I can tell he don't want you, by the way he talks
Besides, you don't love him, because he doesn't measure up,
he don't know how to please you the way I would do
but I will have patience because he's not competition
thus there is no reason for me to respect him
No, it is not love, what you are feeling, it's called obsession,
an illusion in your mind, that makes you do things,
this is how the heart functions
well dressed and in my Lexus,
I passed by your school, they informed me…
that you left, like a lunatic I went to reach you,
I searched you and didn't find you,
and this made me worried,
to soothe my anxiety, I wanted to call you,
but I did not have your number,
and your friend had already denied me it,
looking good helped me a lot,
and this brought me the solution,
I know that she liked it,
and I gave her a look,
with a pair of cute words
she gave me your number,
I called you from de cellphone,
and you did not answer,
then I put you on a "search"
and there was no connection
my only hope,
is that you hear my words
I can't, I have boyfriend
don't hook me please
I made an appointment with a psychiatrist
to see if it would help,
you see I do no longer have any friend
'cause I only talk about you,
what I want is to talk to you,
to try to kiss you
be passion of an obsession that could never die.
And maybe you think I am stupid, rogue, and crazy too,
but it's just that in the matter of love I am very original
I fell in love like others,
I seduce in my way,
to love is my talent,
I'm gonna fall in love with you,
Forgive me if I offend you
but it's just that I'm honest
in great detail
listen to my version
pure cream and chocolate,
spread and devour,
take yourself to another world
in your mind, my love.
Come live an adventure
let's do thousands of insanities
I'm gonna caress you in ways they haven't invented.
No es amor, no es amor, es una obsesion
Checkout more lyrics on Lyrics Raw.